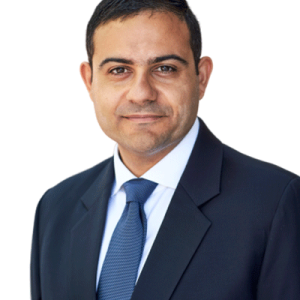 Ninus Kanna
Senior Investment Analyst
Ninus has 15 years of financial services experience, including investment management and stock broking as an equity research analyst. He was most recently employed by the NSW Ministry of Health as Principal Financial Analyst, where he provided financial advice and analysis on a range of issues impacting the NSW health sector.
Previous to that, he worked as an Investment Analyst at CLSA Asia-Pacific Markets, covering listed real estate. Ninus also worked alongside Quay Principal and Portfolio Manager, Justin Blaess, as Assistant Portfolio Manager at ING Investment Management within the real estate securities team. Prior to this, he worked at Merrill Lynch and Morningstar.
Ninus has an MBA from Macquarie Graduate School of Management and a Bachelor of Economics from Macquarie University.