Reliability
Real estate – specifically, land – is the oldest form of investment. It has proven to be a reliable store of wealth for generations, with a remarkably low rate of obsolescence (particularly institutional quality real estate). Over the long term, global real estate can deliver attractive, inflation-protected returns – and it offers investors the potential for both capital and income growth.
Diversification
Global real estate offers good diversification attributes alongside Australian and global equities and Australian real estate, delivering competitive total returns through the cycle and playing a differentiating role in a diversified portfolio.
Robust fundamentals
Restricted funding has limited the supply of real estate options. With improving demand, strong rental growth has emerged – a trend that's likely to continue in many markets and sectors.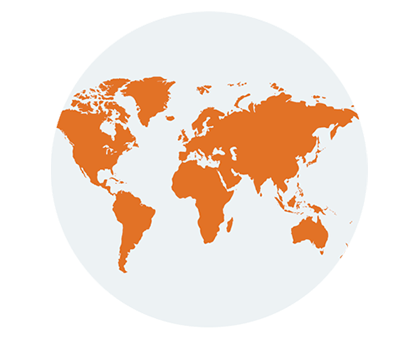 Choice
Across economic cycles and changing macro-economic environments, investing globally offers the ability to access (or avoid) broad thematics and demographic trends such as the ageing population, big data, online shopping and renting versus home ownership.
Access
Focusing only on exposure to the domestic property market risks missing significant opportunities across different regions and sectors. Global real estate in particular is a large and diverse industry that offers access to many attractive and growing investment areas that aren't readily available or of sufficient scale in Australia – such as health care, student housing, residential rental accommodation and self-storage.